"Wonder Woman" is now the highest grossing film for a solo female director of a female protagonist action film.
Worldwide the movie reached $653 million in gross income. Within five weeks of its release date, "Wonder Woman" has surpassed both female directed movies "Mamma Mia" ($606 million) and "Fifty Shades of Grey" ($571 million), taking on the number one position.
This huge success for director Patti Jenkins and "Wonder Woman" herself, Gal Gadot, has shown Hollywood that women are as strong and successful as men.
However, Hollywood believes differently through giving women unequal pay and underrepresenting them in film, television and comedy.
While Gal Gadot and Henry Cavill both made $300,000 upfront for their first big appearance in their superhero films, women are normally paid much less than their male counterparts.
Jennifer Lawrence, the world's highest paid actress, in 2015, made $52 million compared to the top paid actor Robert Downey Jr. who earned $80 million the same year.
Strangely enough, Downey Jr. was in two big franchises while Lawrence was also in two big franchises and a few other successful films. Clearly, this huge gap was more than a mathematical mistake.
Moreover, there was controversy over "American Hustle" where after the Sony email leaks, Lawrence and Amy Adams learned they were earning 2% less than their male counterparts.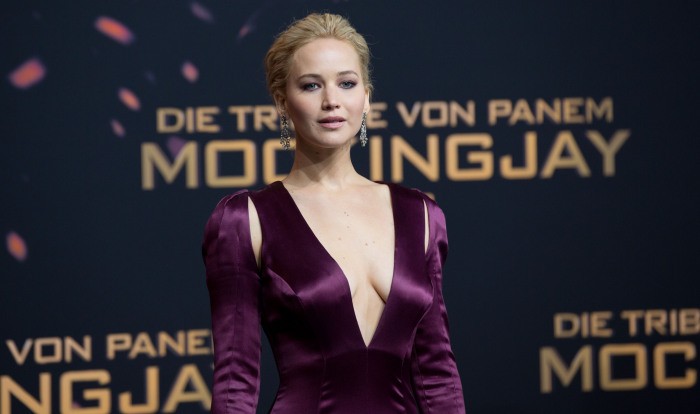 Even though Lawrence played a smaller role in the film, her payment on the backend should be much higher, as it's based on power in the industry.
Lawrence, upset when she learned this news, spoke out to the media, claiming she was angry with herself for not fighting more: "I failed as a negotiator because I gave up early."
In normal professions compared to men, women make 80 cents to the dollar. In the entertainment industry, women make 30 cents to the dollar.
Although these women are making millions of dollars, it is unfair for them not to be treated as equals to men. During her Oscar speech for best supporting actress in "Boyhood," Patricia Arquette spoke out in front of Hollywood, stating, "It's our time to have wage equality for once and for all, " voicing her thoughts for all working women.
It's frustrating that no Hollywood actors who are benefitting from this unfair and undeserved advantage are taking a stand with Lawrence and Adams to make a change.
Meryl Streep, an inspirational and well-known American actress who was recently President of the Jury at the 2016 Berlinale Film Festival, spoke out about experiencing sexism in Hollywood.
She strongly believes that women's issues are men's issues as well: "It's about everyone being open and men giving us a hand too."
A substantial part of the sexist issue that actresses address is the need to create more female roles, because, as of 2016, females represent only 32% of characters with a speaking role in the top 100 films.
The Motion Picture Association of America's data confirmed that the majority of moviegoers are women and more women are attracted to female protagonist movies.
So why is Hollywood acting blind to this very simple business strategy of creating more female roles, which would attract more women, giving them the big bucks? It's so easy, yet Hollywood seems scared of giving women this power.
Furthermore, women of color are even more underrepresented in the Hollywood mediums where, for example, there are only 12.5% of black women represented.
When Viola Davis won an Emmy for her role on the TV series "How to Get Away with Murder", she reminded Hollywood of the unfair truth reflected in society: "The only thing that separates women of color from anyone else is opportunity. You cannot win an Emmy for roles that are simply not there."
Hollywood needs to give more opportunities for women to thrive, because a majority of society today is getting sick of the same white, male protagonist.
Disney has done a good job in creating a number of female protagonist movies, including the live action princess movies, "Frozen", and "Inside Out".
However, Hollywood needs to get their act together to realize the power is not in their hands anymore. It's in the hands of strong, female leaders in the entertainment industry who have used social media as a platform to speak out to society. And we're listening.
By speaking out against the wage gap inequality for women and their underrepresentation and making it a topic of discussion in all industries can help pressure Hollywood into initiating some change.
As one of the most powerful enterprises in the world, Hollywood could become a leader like those women in eliminating sexism and racism in the business world. The question is: are they too in over their heads to even care?
Quelle: Noizz.de